Everyone has "go to" products –  no matter how many times you try other things, you always tend to end up reaching for these more often.
I figured I'd share some of my fav's. And I'll go ahead and say – no matter how many high end products I buy, I usually end up liking a cheaper version better – but that could just be the cheap-o in me. But seriously, if these were the last cosmetic products on Earth, I think I'd be perfectly fine.
Maybelline Dream Matte Mousse
Foundation is probably the product I try to venture out with the most, but literally  (since like the 7th grade)  I keep coming back to this stuff. I actually had a friend tell me they stopped using it because it made them look "too porcelain" IS THAT A THING?! I have tried SO many foundations, and find myself coming back to this EVERY time.
Physicians Formula Translucent Powder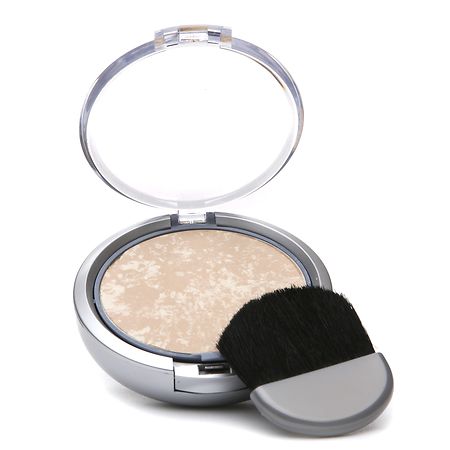 THIS STUFF is life! it is my favorite translucent powder, to top off my foundation with, as well as blotting throughout the day. In the summertime, this is basically ALL I wear. It's not completely translucent, though, it does help cover up redness.. which I have a lot of.
Physicians Formula Butter Bronzer
I heard of this bronzer though a YouTuber that I frequently watch and WOW! Why had I never heard of it before? Esp. considering how much I already love Physicians Formula products. It smells JUST like sunscreen/sun lotion  and goes on and blends SO smoothly.
Benefit – They're Real
This mascara is a little pricey, but SO worth it. Coming from the girl who only buys the $15 sample size lol. I use a lot of different mascara's, and because I rarely wear eye-liner, it is one of the most important products that I use to enhance my face. This isn't my daily wear mascara, mostly because of the price & the fact that I use several to do diff things (i.e. make them clumpy, space them out, etc)
Colourpop Cosmetics Eyebrow Pencil – Dope Taupe
after YEARS of experimenting with different eyebrow pencils, powders, gels, etc. THIS is the one for me. Not too dark, not too light. I definitely have grown to prefer pencils over the alternates, and the Colourpop ones are very easy to control. Although, if you're like me, since they run out so quickly, and they are pretty cheap ($6) I like to order several at a time to avoid shipping costs. Because, if you have never heard of Colourpop – they are an online only store.
Colourpop Cosmetics Highlighter- flexitarian
Another Colourpop fav. is the flexatarian highlighter. They have SO many shades of highlighters that it took me two days to decide which one to order. But THANK GOD I chose this one. I even went back & bought another for my sister (who couldn't believe that the cheap highlighter was better than her $40 Urban Decay). The only thing that I've used that compares to this is the Mary Lou Manizer
Maybelline Eyestudio Lasting Drama Gel Eyeliner
I don't wear eyeliner often, but when I do, I love a gel with a brush. I just suck at eyeliner period to be honest. But if you're into wing eyeliner, this is an easy one of work with and remove (when you mess up) but stays on great all day, with no running.
Kat Von D studded kiss lipstick – Cathedral
this is my ALL TIME favorite lip stick. First of all, this color was made for me. And the formula is just unreal. It doesn't smudge or transfer, and stays on most of the day. The liquid lipsticks by Kat Von D, which come in the same colors as the tube, do last longer, but that's when it comes down to preference.I do find the liquid's to be a bit more drying.
I mean, I have literally  tried hundreds of different products. Most of these that I mentioned, I have been using since middle or high school, honestly. I use other products and try new things all the time, but these are what I carry around in my makeup bag regularly.
Comment your fav's. I love trying new things 
♥ Haley